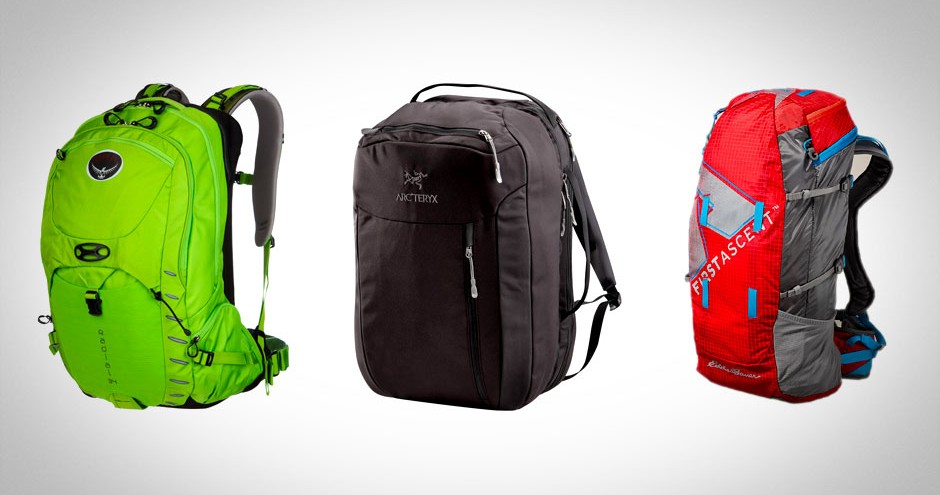 Back to practicality. In today's article I'd like to review day-packs. They are not handbags, but serve the same purpose and beyond. My daughter, Nika who attends Boulder CU wouldn't be without her day-pack. Naturally, there are dozens and some that are tendier than others, so I enlisted her help in finding just the right ones to tell you about. Seeing the world from a 19 year old perspective helps me to give a more objective report. After all is said and done, I lean towards fashion while my daughter sees functionality first, and fashion second.
We make our choices depending on the activity we are heading out for. If you are a campus crawler, or a world traveler, a city cruiser or a car pooler, the day-pack has to be specific for your needs. There are heavy duty day-packs for outdoor adventure and quaint day-packs for investigating a new city via your local waterloo limo company. The occasion dictates the need. The following are very popular on campus among students and professors alike.
Campus Day-Packs
A good day pack should be versatile. If you are using it primarily for hauling a laptop, lunch, a hoody or extra pair of shoes, along with notepads and other student paraphernalia it has to be spacious – but not gigantic. To look good means that the name, and color has to be trending. These are the basic criteria that matter to a student.
The Berghaus Freeflow 30 is the day-pack Nika carries. It's lightweight and comfortable because it is designed to adjust to the fit of the person's torso who is carrying it. She especially likes the fact that on a warm day the ventilation system provides minimal body contact and increases airflow. The number of pockets makes using it easy with a large zipper pocket on the front side to allow easy access to those things she uses most often. For the rainy day walks across campus it comes equipped with a rain cover and pole attachments and a waist belt. The Berghaus Freeflow 30 is a medium priced bag that will only set you back about $130.
A.P.C. is a French company and newcomer to the world of outdoor clothing and accessories has a day- pack that can't be ignored. Recently A.P.C. bought a stake in the performance-wear company Outdoor Voices. They have introduced a day-pack that is both stylish and functional. It's a no-nonsense interpretation on the classic day-pack. Lightweight and constructed of a burgundy, black or grey nylon with a bottom crafted from hard-wearing leather. Workable women's ware speaks to the contemporary market end user through it's usefulness as well as design, and this pack has both. Because of its popularity, this item is difficult to get your hands on. They are reasonably priced for less than $200.

The ECBC Javelin Day Pack is rugged and defies you to wear it out. People who have this pack are usually adventurers, and put it through the hard core rigors of traveling. Travelers especially like the numerous compartments to store all the gear that goes along any journey. This is a must-have feature that this durable and lightweight bag doesn't skimp on with three main compartments and eleven different pockets anyone an stay organized. Tough nylon and water resistance adds to its reliability.
Day-packs are not technically considered handbags and are used by both men and women for a variety of reasons. Nonetheless, in their intrinsic differences they can still be very fashionable while serving the same purpose. There is no reason at all why the day-pack customer can't combine function with a sense of fashion.
Let us know what you like to have in a good day-pack. Leave a comment below letting us all in on your favorite pack, and why.